Fruit Juice Concentrate – Apple Juice Concentrate – Fresh Pressed Juices NFC
Agrozzi grows apples, plums, cherries, and other high-quality fruits and vegetables, picking them at peak maturity, expertly processed to preserve their flavor, color, and nutrients. The plant process 35,000 tons of Apple Juice Concentrate (AJC) 70 ° brix per season, with medium-low acidity. Its main markets are the USA, Asia and the EEC. Plant equipped with the latest technology of Bucher Unipektin for processing juices concentrates of superior quality.
Technical Specifications AJC
Double polypropylene bag 60 gal in steel drum

Net Weight per drum 307 kgs (+/- 2 kg)

Container 20'ft with 63 drums (19,3 MT net)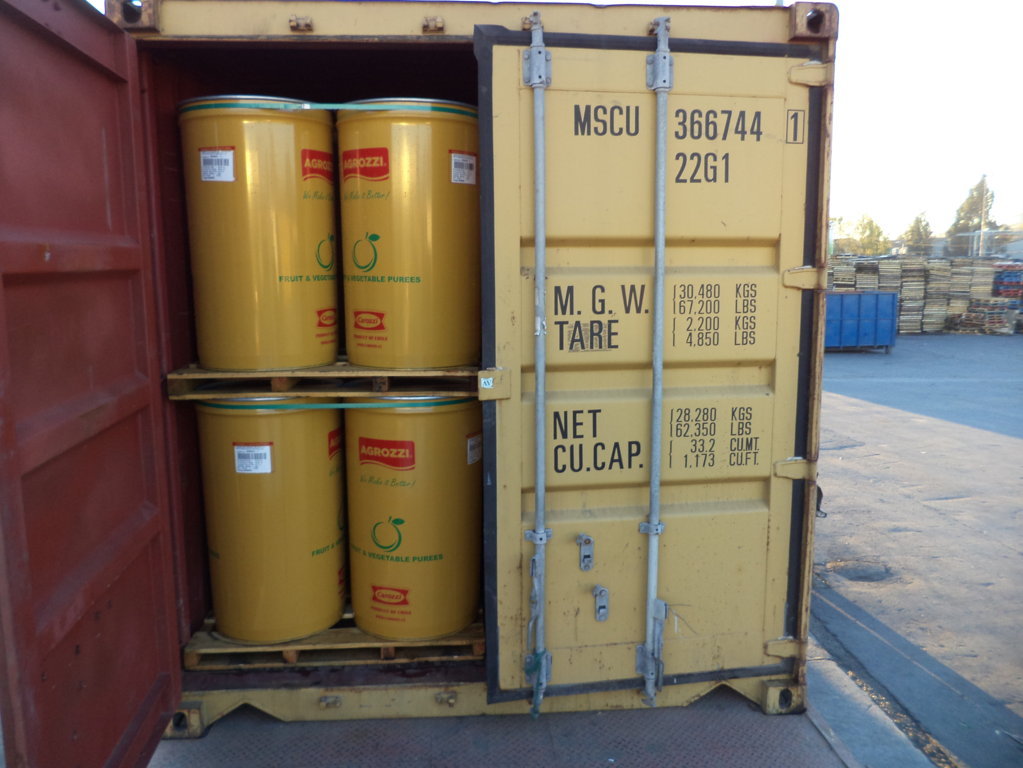 Double polypropylene bag 300 gal in wooden tote bin.

Net weight per bin 1.530 kgs (+/- 2 kg).

Container 20'ft with 14 bins (21,4 MT net).

We also have Good Pack.
FOOD GRADE TANKER 4.500 GAL
Hermetic Flexibag 4.500 gal

Net Weight per Flexibag 23.000 kgs approx.

1 Flexibag per container 20'ft
2 years from the production date
It is recommended to keep refrigerated between 0° and 5° C.
Desliza hacia la derecha para visualizar el cuadro completo