Agrozzi – Apple – Peach -Pear – Fruit Purees Concentrates from Chile
The best fruits selected for the agro-industrial production of Fruit Purees to guarantee their maturity, safety and flavor.
Cold Process technology (Bertocchi) allows to obtain the best of the fruit and preserve the original characteristics for use in a wide variety of industries and food products, from juices, smoothies, desserts, sauces, jams, ice creams, yogurts, and various applications more.
We are the largest supplier of concentrated purees / fruit pulps in Chile, with a production availability of 180,000 tons, mainly in Apple, Pear, Peach, Plum purees and many other varieties.
Crop season: January till May
55 GAL aseptic bag in metal drum.

Net weight per drum 238 kg +/- 2.

Container 20'ft with 80 drums (approx. 19.2 MT).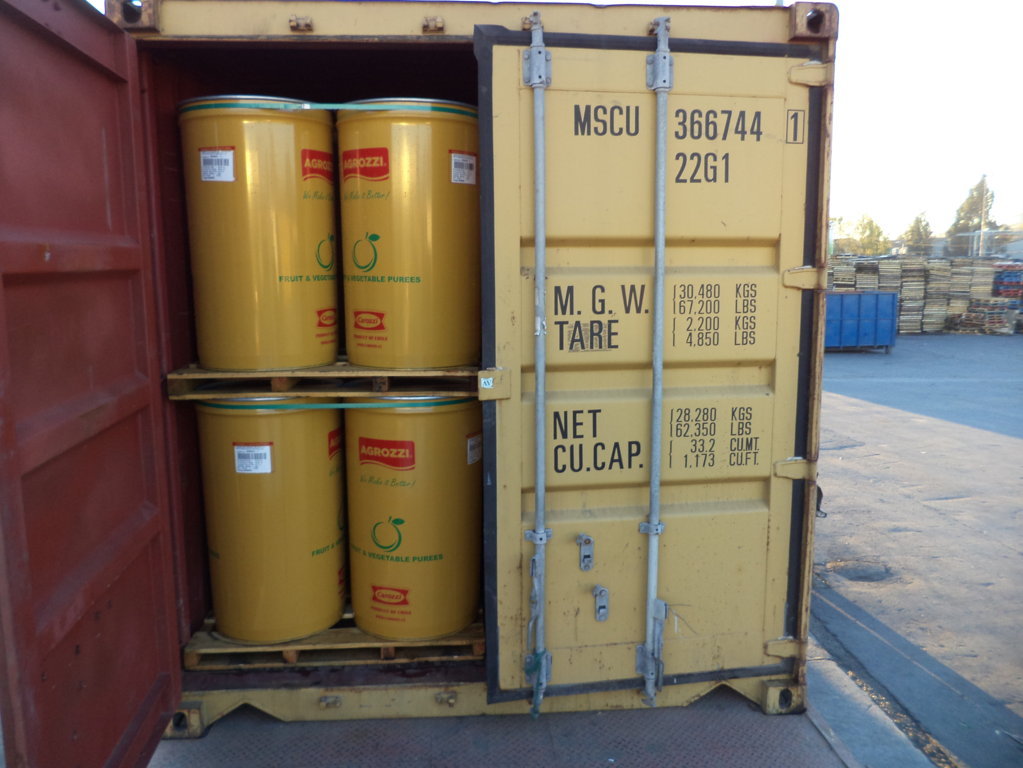 300 GAL aseptic bag in wooden tote bin.

Net weight per tote bin 1,270 kg +/- 2.

Container 20'ft with 15 tote bin (approx. 19.2 MT)

.
2 years from the production date
The product can be stored outdoors at temperatures below 35° C in clean places and arranged with no more than 4 pallets maximum stacking height. Prolonged storage temperatures above 35° C may reduce the organoleptic quality of the product.
Desliza hacia la derecha para visualizar el cuadro completo